Child, Adolescent and Adult Psychiatry
Dr. Aaron H. Fink, M.D., P.A.
Dr. Aaron Fink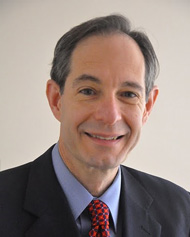 Aaron H. Fink, M.D. is a board certified child, adolescent and adult psychiatrist. Dr. Fink uses a developmental biopsychosocial model to guide his clinical work. This model integrates biological (e.g. genetics), psychological (e.g. self concept), and sociological (e.g. family roles, culture) aspects of individuals at different stages of their lives. Dr. Fink finds this model particularly useful in his work with athletes as well as people with ADHD and eating disorders. He also has a special interest in group psychotherapy and forensic issues.
Dr. Fink studied child development and early childhood education at the University of Texas at Austin. He received a B.S. in Home Economics with High Honors and Special Departmental Honors. Dr. Fink then obtained his medical degree from Baylor College of Medicine. He then completed a residency in general psychiatry and a fellowship in child and adolescent psychiatry at Baylor College of Medicine. Dr. Fink was Chief Resident in Child and Adolescent Psychiatry.
Dr. Fink is an active member of numerous professional organizations including:
Houston Psychiatric Society; Past President
Houston Group Psychotherapy Society; President
Houston Advocates of Mentally Ill Children; Past Board Member
American Group Psychotherapy Association; Past Co-Chair of the Child and Adolescent Special Interest Group
Foundation for Mental Illness Awareness; Founding Steering Committee
Attention Deficit Disorder Association- Southern Region; Founding Member, Professional Advisory Board
Children and Adolescents with Attention Deficit/Hyperactivity Disorder (CHADD)
Mental Health America of Greater Houston (formerly Mental Health Association of Greater Houston)-Past Consultant to We Help Ourselves (WHO)
Depression and Bipolar Support Alliance
Tourette Syndrome Association
Trichotillomania Learning Center
American College of Sports Medicine
International Society for Sports Psychiatry